Food processing: homogenizers and their drives
In food processing, the consistency of the end product plays a decisive role. Homogenizers are used to achieve a homogeneous emulsion of two or more substances, which under normal circumstances would want to separate from each other. AKB Antriebstechnik has specialized, among other things, in the development and production of drives for homogenizers and can draw on a wide range of experience in working with customers in the food industry.
Gearboxes for homogenizers
AKB offers various gearboxes, complete crank drives, as well as only the gearbox heart, the drive unit, for the homogenizers and develops and manufactures them according to the special requirements of our customers. Through customization, further development and the use of high quality materials, AKB's drives ensure reliable and long-lasting performance.
The performance of homogenizer drives is defined by the requirements of the particular plant. The power range of AKB homogenizer drives today is between 18 and 250 KW. Water cooling is available as an option. The transmission is usually single-stage and up to a ratio of i=5.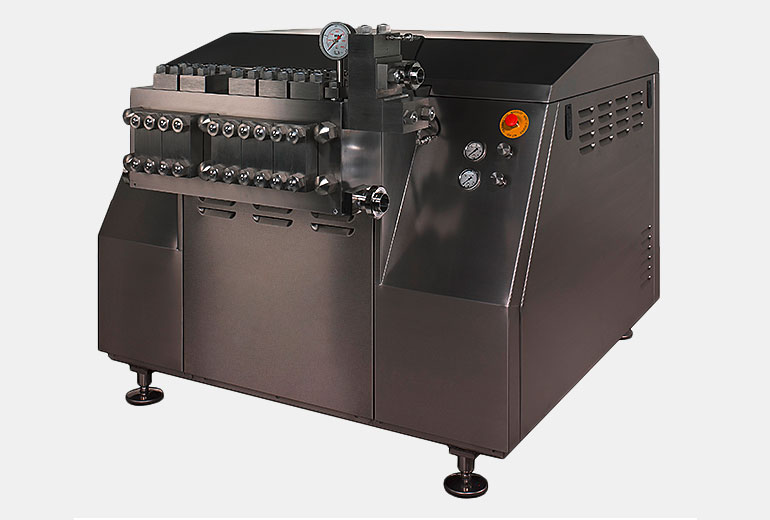 Besides the food industry, homogenization is also used in the production of pharmaceutical, chemical and cosmetic products.
AKB Antriebstechnik is an experienced supplier of innovative solutions for the food industry. Our engineers work closely with our customers to find customized solutions that meet individual requirements. We stand for quality, reliability and innovation in special gearbox construction.
Homogenizer and their function