Rotor turning gear for steam and gas turbines in power generation
What is a rotating device and what is it used for?
A rotor turning gear is an important component in steam and gas turbine technology. It is used to cool down the hot rotor of a turbine by slowly rotating it to ensure dimensional stability. In addition, rotating equipment provides breakaway, start-up and positioning of the shaft trains.
How does the rotor turning gear from AKB Antriebstechnik work?
AKB Antriebstechnik's turning device uses a swivel pinion to increase flexibility in use. Unlike other turning devices that rely on operation at the shaft end, our drive can be flexibly placed. By working closely with our customers, we have developed rotating equipment that is specifically designed to meet the requirements of gas turbines.
Main features of AKB's rotating equipment
Highly flexible due to the use of the swivel pinion
Dimensional stability due to effective cooling of the rotor
Breakaway, start-up and positioning of the shaft trains
Adaptation to the specific requirements of the customer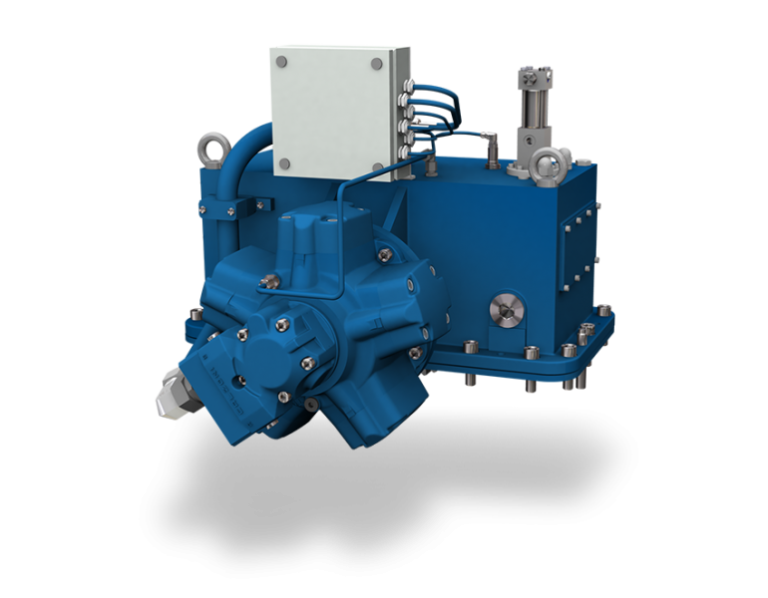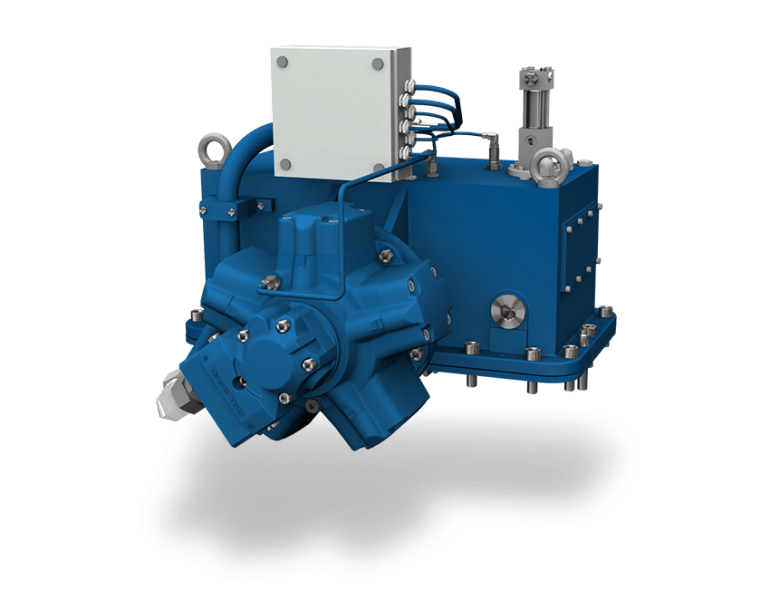 Due to the increasing use of renewable energies, the operating conditions in the field of fossil power generation are also changing. This leads to new areas of application and requirements for rotating equipment for gas and steam turbines. In the context of the energy turnaround and the shift towards the use of energy generators that make use of renewable energies (e.g. wind energy, photovoltaics), power plants that serve the purpose of the main energy supply today will be necessary in the future as a back-up and to supply energies in peak load cases and as an emergency reserve (e.g. in the event of a dark lull) to ensure a constant energy supply. However, since the electricity-generating turbines cannot be ramped up from standstill within a few seconds, the power plants and their steam and gas turbines must be kept in "standby mode". This "standby mode" is becoming increasingly important and will also be ensured in the future by the rotating equipment from AKB Antriebstechnik.
Our rotor turning gear in the Siemens gas turbine