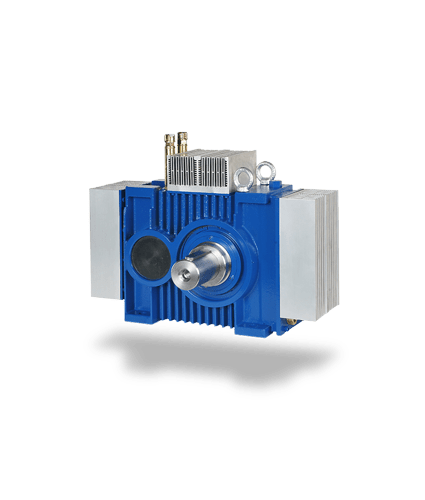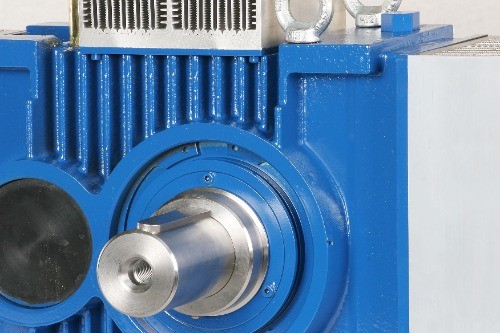 High Speed Getriebe 5 _Alternative 1.JPG
High speed gearboxes for pumps and compressors
Our pump drive is particularly suitable for applications where high speeds in conjunction with high outputs are required. Examples of this are pumps and compressors.
With input powers of up to 400 kW, a transmission ratio of i = 0.5 – 1 (into high speed) and output speeds of up to 6000 min-1, the little wonder fulfills the task with flying colors.
Thanks to the integrated water cooling system and a powerful air heat sink, the gear unit always runs in the right temperature range. The contactless seal also ensures smooth operation. The noise-optimized gearing enables smooth running even at full power and highest speeds.
As a manufacturer of special gearboxes, we can of course also produce individual adaptations.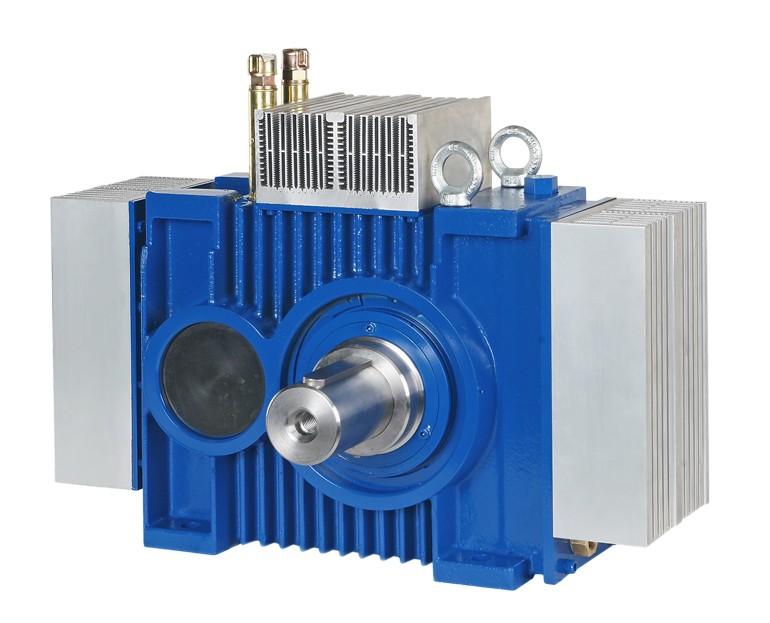 Drive powers up to 400 kW
Transmission ratio i = 0.5 – 1 (into fast)
Output speeds up to 6000 min-1
Compact design
Integrated water cooling
Powerful air heat sink
Noise optimized gearing
Non-contact seal