Together with our partner we distribute heat exchangers for use in gearboxes, crank-driven gearboxes, hydraulic units and similar applications.
Customer-oriented problem solutions are the focus of our work. We supply heat exchangers in special designs, tailored to your application. Manufacturing individual parts is also possible, as well as in low-volume series.
We can also offer you a standardized heat exchanger from our current production – cost effectively and with short delivery times.
The crucial factor when designing a heat exchanger is the size and layout of the areas transferring the heat. To attain optimal output with minimized installation space, we use seamless finned tubes made from copper alloys with very good thermal properties.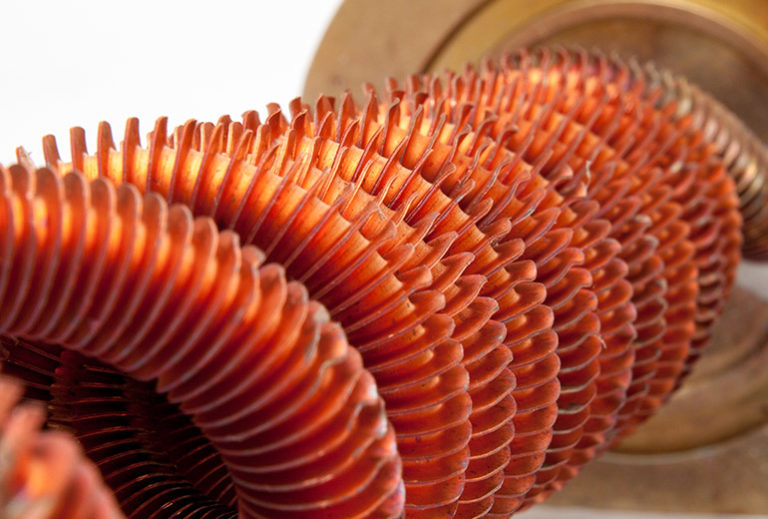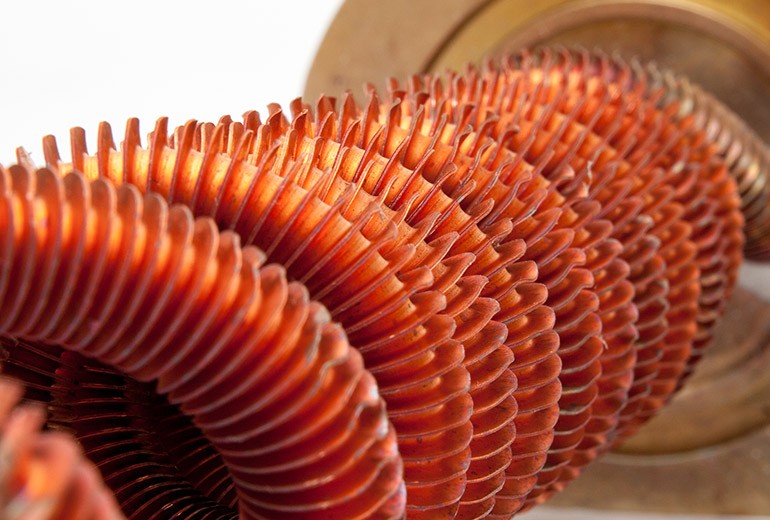 Geometry according to customer requirements
High cooling capacity due to copper finned tube
Small lot sizes